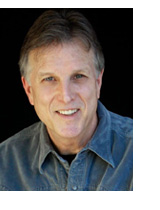 In 1972, Michael Glading, the Owner of Accurate Builders entered the construction trade in Colorado as a remodeling carpenter. Over the course of the past 40 years, he gained valuable experience and skills as he grew his business. Accurate Builders was formed in Poulsbo, Washington in 1994. Today, Michael works with a select group of professional designers, project managers and carpenters, as well as various trade professionals and suppliers to provide the highest-quality remodeling services in Kitsap County. His goal is 100% customer satisfaction, and his commitment to excellence is reflected in the many Remodeling Excellence (REX) Awards and the Parade of Homes Remodeling Excellence Award he has received from the Home Builders Association (HBA) of Kitsap County, and the Excellence in Remodeling Award he received in 2008 from the Building Industry Association of Washington (BIAW).

In addition to the recognition mentioned above, Michael has displayed an ongoing commitment to continuing education in the Remodeling Industry through his achievement of the Certified Graduate Remodeler (CGR) and Certified Aging in Place Specialist (CAPS) designations through the National Association of Home Builders (NAHB). A complete explanation of what these certifications mean to you, the consumer, can be found in the Awards section of this website.

Michael is very passionate about his work, and takes a great deal of satisfaction in providing the best possible finished product and the best remodeling value to all of his customers. From an early age, Michael began to show an interest in designing things, and began his actual drafting training in High School. He also truly enjoys fixing and repairing things of all kinds, and restoring broken things to their original intended purpose. These combined interests and talents, along with his instinct for envisioning the best possible use of existing spaces, are particularly well suited to the remodeling industry. These have proven to be the keys to his success at designing and building so many award winning kitchens, bathrooms, room additions, and major remodeling projects, and creating such a long list of satisfied clients throughout his career.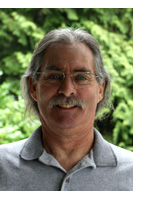 Mitchell Thomas, Project Manager brings a high level of experience and precision that he acquired in the new construction industry. Mitchell is a talented project supervisor that sees the project through from beginning to end from quality materials to accurate workmanship.
Mitchell found his niche in the remodeling industry. Remodeling is more challenging and he enjoys leading as well as building the project. He thrives on all types of projects from remodeling interiors and exteriors to complete home additions. This combination makes Accurate Builders successful and his customers very happy. Mitchell is a people person who has the ability to put his customers at ease. As a result of his leadership and honesty, it is very common to hear the customer say that they are sorry to see the project end.

Taking pride in his workmanship, completing the job on time, and keeping his projects clean and livable are all as important as the finished product. Mitchell has been with Accurate Builders since December 1999. His years of experience in new construction from 1972 to 1999 working for various medium to large companies in California and Arizona, brings a wealth of skill and knowledge to the Accurate Builders team.

Mitchell relates remodeling to his gardening skills. When you cultivate, water, and give your plants sunshine, it gives you enjoyment, a sense of accomplishment, and returns many rewards. Mitchell demonstrates a true understanding and appreciation for this process in his profession, the way he cares for every project and every customer relationship in a similar manner; and quite often, the customer comes back several times. Mitchell is proud of Accurate Builders team and the awards that are published in the Remodel Kitsap Magazine.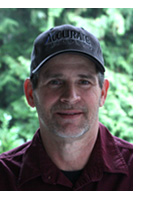 Bart Whiting focuses on his customers remodeling projects with compassion, accuracy, and precision. Bart enjoys seeing the customer's eyes shine when they see the transformation of their home. Bart gains his customer's confidence by always showing up as scheduled, his friendliness, and keeping the job site clean. His customers are amazed at the amount of care that Bart takes. The remodeling process, which ends up being a "war story" for so many customers, actually becomes a pleasant experience working with Bart.

From laying out complex plans to answering the customers' questions, Bart enjoys working with people. Prior to joining Accurate Builders April 1998, Bart was a highly skilled welder working in the Seattle-Everett area. He welded everything from wood stoves to submarines, but he was missing people interaction. When he moved to Poulsbo his current boss recognized his skills. Bart attributes many of his skills in carpentry and remodeling to his boss and co-workers. He is particularly proud of the numerous awards that are published in Remodel Kitsap Magazine won by Accurate Builders team.

From the skills Bart learned, he volunteers his expertise to his family and charities, which gives him a sense of pride and enjoyment. When you don't see Bart with his carpenter's tools, you will see a fishing pole in his hands. His hobbies are fishing, fishing, and fishing…





Getting Started
Once you have determined that Accurate Builders could be the right remodeler for you, give us a call or e-mail us to set up an appointment. We will visit with you in your home to discuss your project, get a feel for what it is that you would like to accomplish, and talk about a budget range. Next, if design services are needed, we will provide a simple design agreement, discuss options, and then work toward the final design and budget with a series of meetings. When the design is completed and approved, a final contract amount will be calculated, and a construction proposal will detail every element of the project, before any work begins. If you already have plans for your project, we are also happy to work with your design.

At this point, the construction team steps in. The job is scheduled, materials are ordered, and the entire project is outlined and presented to the Project Manager and crew, as well as suppliers and trade contractors by Michael Glading himself. This is a very closely supervised operation, and the owner of this company is much more involved in the daily operations of each project than most construction companies. Our experienced project managers provide clear communication, consistent craftsmanship, and a clean and organized work site during the remodeling process.

Accurate Builders has worked hard to earn the trust of remodeling clients in Kitsap County. We would be delighted to have the chance to earn your trust by making your remodeling goals a reality.